Keys to Success: Claves del éxito
Hey Mamacita! So, last week Valentina and I wrote a blog post about the excitement we felt in anticipation to the #WeAllGrow Summit—a conference designed for Latina content creators just like us. Esta semana queríamos compartir contigo nuestras aventuras y aprendizajes, especialmente de 3 consejos específicos para alcanzar el éxito, que fueron enfatizados tantas vences que merecen ser compartidos. Estos consejos son universales para alcanzar cualquier meta que tengas en mente. So pay close attention 😉
Claves del éxito- The Roadmap to Success Starts Here
1) Collaborate and Hustle, Hustle, Hustle Baby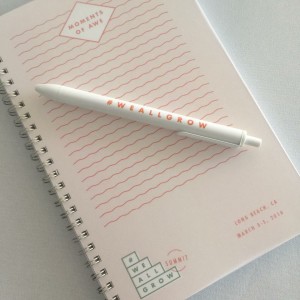 It's no coincidence that they named it the We All Grow Summit. Para crecer hay que colaborar. In order to collaborate you need to first foster meaningful relationships. Estas relaciones son claves porque te ayudarán a resolver tus obstáculos más rápido. This is where the hustle comes into play. Hay personas que se quedan lamentando sus problemas y otras que se ocupan mas bien en buscar las soluciones. Las blogueras más exitosas que conocimos nos aconsejaron no darnos por vencidas. Cuando ellas enfrentan retos y obstáculos, no se vencen. Ellas investigan, leen, persisten y no tienen pelos en la lengua cuando se trata de buscar mentores y pedirle a los expertos sugerencias y asesoramiento. Como dicen por ahí: If at first you don't succeed, dust yourself off and try again.
2) Be Consistent. Se consistente.
The one common attribute that ALL successful people have is that they are consistent. For example, successful bloggers are consistent at publishing their content, they are consistent at driving expectations and they are consistent in their every day tasks both personal and at work. Algo que nos quedo súper claro fue cuando Aimee Helfand de BabyLeague dijo: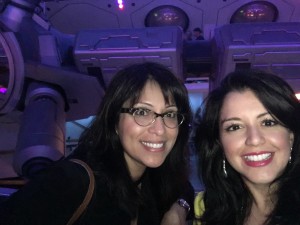 "When you watch your favorite show, you know the time it airs, right? You either watch it live or you record it at the time it airs, correct? ¿Qué pasaría si tu show no sale al aire en el día que lo estas esperando?
You'd probably be very disappointed and stop watching the show right? So whatever your business may be, be consistent Mamacita. This demonstrates creditability.
3) Attract Your ROI. Atrae tus Ganancias.
One of the best sessions during the Summit was Lorraine Ladish's  from VivaFifty! "How To Make Your Blog Profitable in the First Year." Here are a few amazing tips for any Entrepreneur Mamacita: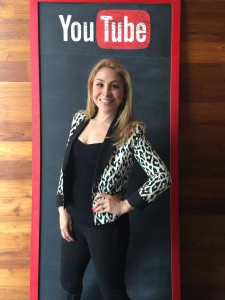 "Work like you are getting paid"
This means making your schedule, sticking to your routine, holding yourself accountable and working hard, even over-time. Be persistent because with time it will pay off. #Believe #BePersistent
"Pay for things that will bring you money"
We like this one a lot. We believe that in order to make $ you need to spend money. HOWEVER, spend your money wisely. Be selective!
"Run your business like you have a team of 100 people"
In short, start structuring your business as if you had to train someone how to run it today. Porque un día estarás delegando esos deberes. #Entrepreneur mindset baby!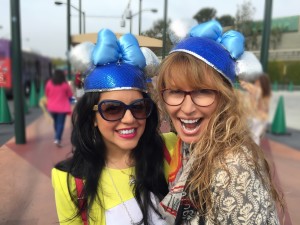 "Look professional & vibrant"
As Lorraine said, part of being successful is taking care of YOU. This entails maintaining a balance in your work and personal life, getting the right nutrition and exercising. Perhaps Yoga is your thing? #Namaste Or perhaps you prefer to take a dance class and burn off some steam that way? #Zumba #Salsadancing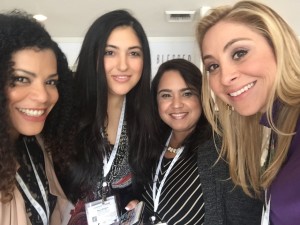 "Don't compare yourself to others"
El camino hacia el éxito es diferente para cada individuo. Deja de compararte con los demás. Know your plan, your mission and vision. Don't be afraid to make necessary shifts along the way but stop second guessing yourself. #BeYou #StayAunthentic
There you have it: my food for thought. So here's to hustling, collaborating, consistency and attracting your own ROI Mamacita!
Stay tuned because #InspiredMamacita and #WorkingMamacita have something real special coming to you in April and be sure to subscribe to our weekly newsletter.
Deseándote muchísimo éxito en todo lo que te propongas.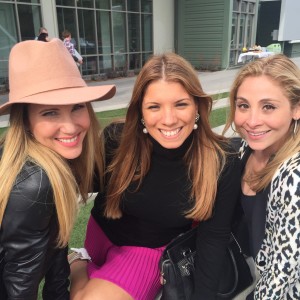 Don't be a Mama con drama. Let's be Mamas Con Ganas! 😘
Un besote,
Wendy  (#WorkingMamacita)