Become a Wine Entrepreneur
Are you passionate about wine Mamacita? Do you have an entrepreneurial spirit? On this week's blog post we show how to nurture your entrepreneurial spirit, specifically if you have a love for wine. Plus, one lucky mamacita will win the Boisset Ambassador Starter Kit, a $550 dollar value, and be on her way to starting her very own wine business.
Empowering Women in the Wine Industry
We simply couldn't help it. Yes, we are featuring Jean-Charles Boisset yet again. In case you didn't catch our last episode, Jean-Charles Boisset is the owner, mastermind and visionary of Boisset Collection, a diverse collection of unique wineries. We interviewed him for our Discover Your Uniqueness episode but walked away feeling so inspired, this #WorkingMamacita actually joined as a Boisset Brand Ambassador. And of course, I just had to share the opportunity with all of you. You see, it's the perfect blend for the wine lover infused with an entrepreneurial spirit. So if you want to create a career in the wine world, without giving up your day job or your family life, keep reading.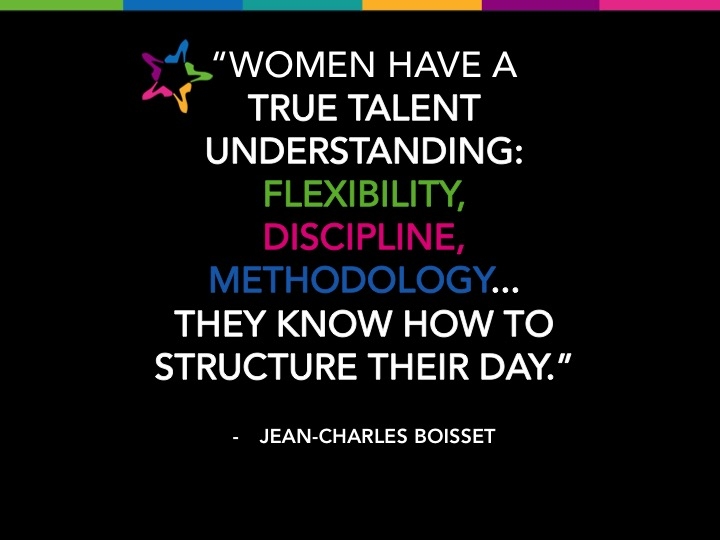 SHARE THE LOVE Y TWEETEA…
Inspiring Wine & Entrepreneurship 👠
As you may know, social selling and e-commerce have taken the world by storm. There are hundreds of direct selling companies doing great with social media today like Stella & Dot or Rodan and Fields. But what if you can't picture yourself selling either jewelry or skin care? What if your true passion is wine? 🍷
This was my dilemma until I came across the Boisset Ambassador Program. It's the perfect opportunity for me to market amazing wines while doing private, in-home tastings with my network of family, friends and colleagues. I already hosted two tastings last month. Not only were they an absolute success, they were a blast.🍾🥂 In short, I get to bring the tasting room experience into people's homes and share with them my passion and love for exquisite wines. Best of all, it's a fast growing industry with a consumable product people want more of once they get a taste. ¡Salud por eso!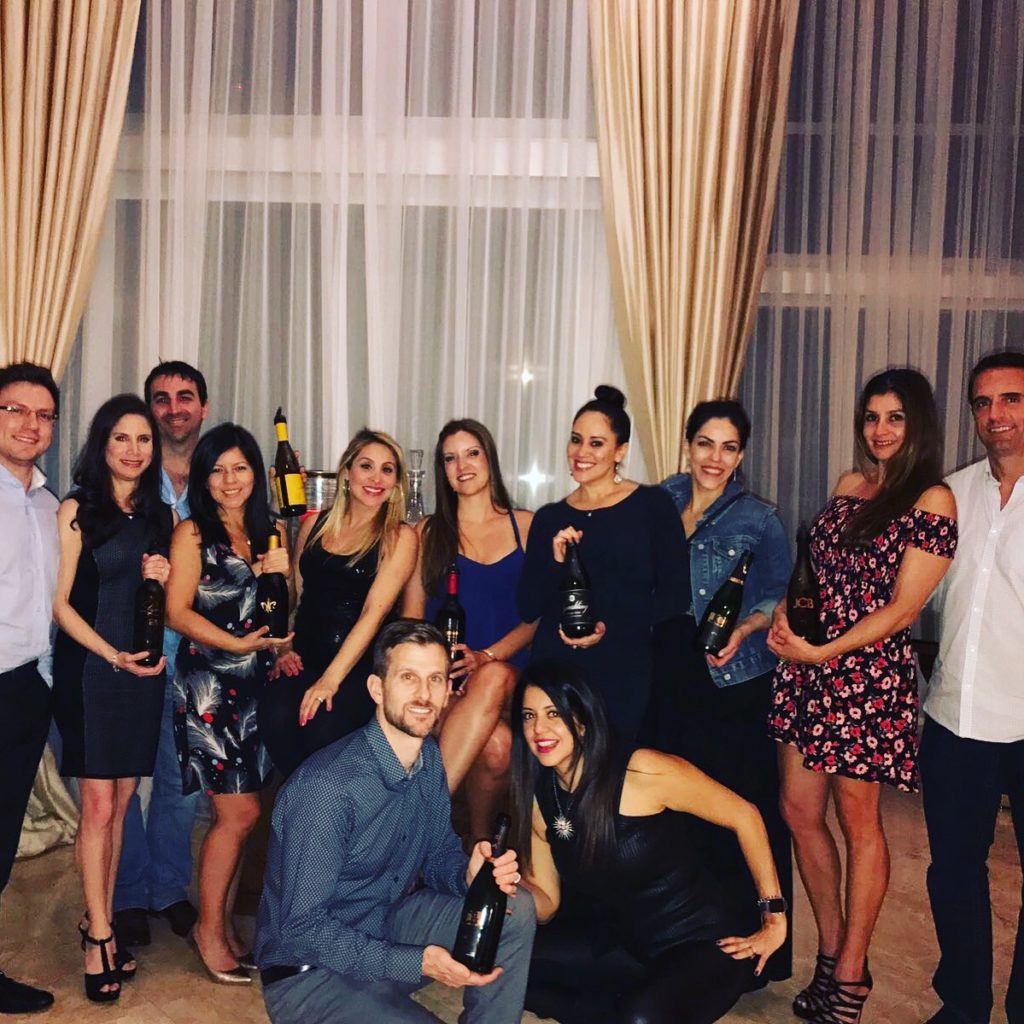 Your Perfect Business Blend
The wine industry can be quite intimidating (trust me, I know firsthand from living in Napa). However, Jean-Charles Boisset and his team have made the Boisset Collection Ambassador Program so welcoming that you will feel right at home. They guide you every step of the way. Know that you'll be joining an inspiring group of wine entrepreneurs, aka #winedisruptors. Yay! That's me.
So here's the cherry on top. Mamas Con Ganas has collaborated with Boisset Collection for a special giveaway. One lucky Mamacita will win the Boisset Ambassador Starter kit (a $550 value) and be on her way to starting her very own wine business. Basically, the winner will be able to cover her startup costs. How cool is that?!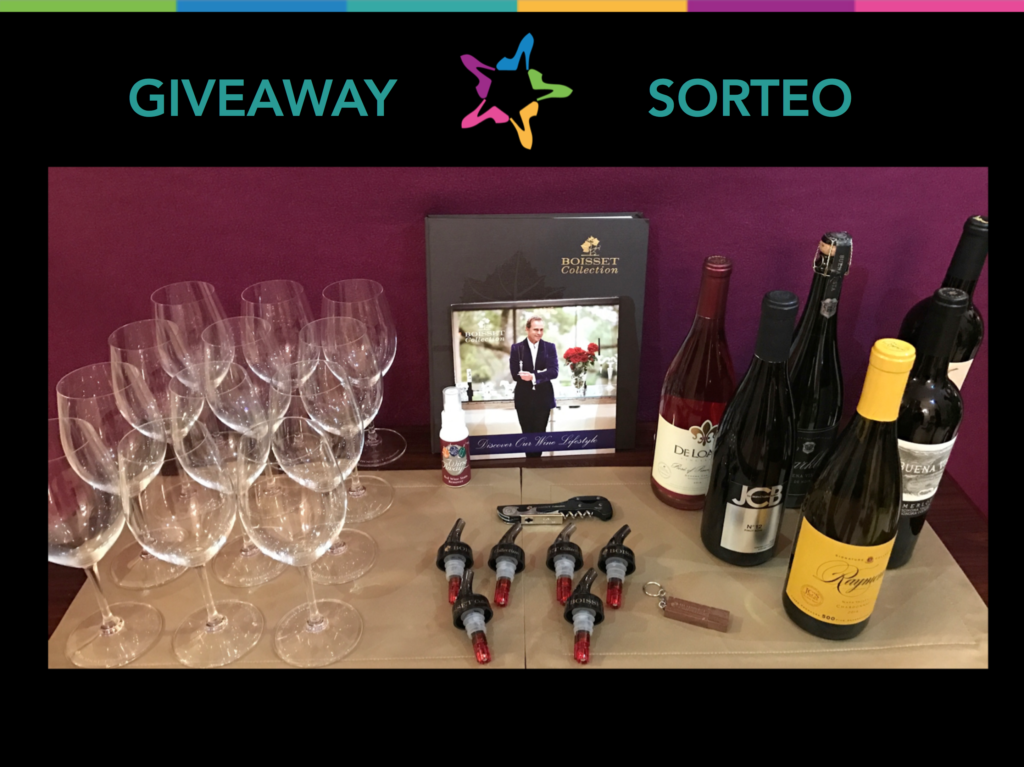 For #GIVEAWAY details go to http://mamasconganas.com/boissetcollection-giveaway-sorteo/
SHARE THE LOVE Y TWEETEA…
Watch the episode and learn how to nurture your entrepreneurial spirit while sharing your passion for wine. But don't take my word for it. Hear it directly from Jean-Charles Boisset himself. In our exclusive interview, he shares why he thinks women are naturally fit for entrepreneurship and why our senses contribute to our great palette for wine tastings.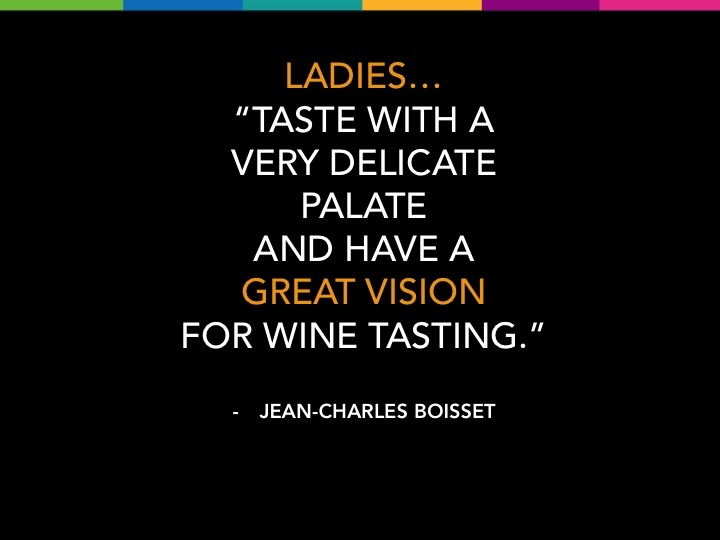 SHARE THE LOVE Y TWEETEA…
Lastly, don't forget to enter for your chance to win the Ambassador Starter Kit. 🎁
Cheers to your success mamacita! Give me a shout out if you join the program and see you in the tasting room. 😉
Un besote,
Wendy
P.S. Details to enter to WIN the Boisset Ambassador Starter kit, click here.